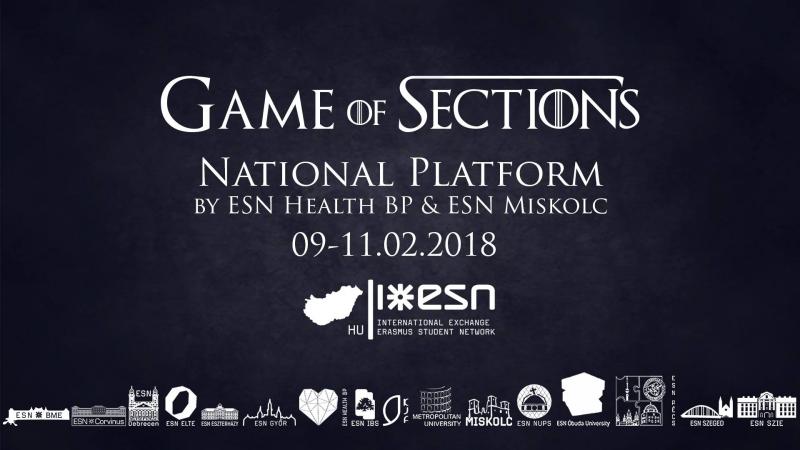 Dear ESN Hungary Members,
On the 9th of February will start the first National Platform of 2018, which is gonna be one of the most important ones. Why? Because the election of the next National Board will take place during this Platform.
The location is Miskolc, the event is organised by ESN HEALTH BP & ESN Miskolc. These sections have already started organising to make the most out of it so you can expect a very fruitful NP with many discussions and familiar faces.
Date:
9th to the 11th of February
Accomodation:
Bolyai Student Halls of Residence
Plenaries:
University of Miskolc, Building A1, half ground floor XXXII. and XXXIII. rooms
Price:
2 Nights - 15.000 (accomodation for two nights, breakfast, lunch and dinner on Saturday, breakfast and lunch on Sunday, plus the meals at the coffee breaks)
1 Night - 10.000 (accomodation and meals for Saturday to Sunday)
You have to pay the participation fee in cash at the entrance when you arrive. If you need an invoice, please mark it during the registration. Or if you want to transfer the money, please contact the OC via email on the [email protected] address. 
Optional social programs for Friday:
Gokart - On Friday it is possible to go and drive a gokart. The price of the ride is 12000 HUF /6 people so 2000 HUF /person, and it means one hour long driving.
Termal bath - there are two options: On Friday the termal bath is open until 8 and the price is 1850 HUF /person, on Saturday the bath is open from 8 PM until midnight and the price is 2000 HUF /person.
Surprise party for Saturday:
On Friday there will be a party with surprise topic from 11 PM at Rockwell, Miskolc.
More details and registration:
https://events.esn.hu/?q=event/national-platform-esn-health-bp-and-esn-m...
You can register until 23:59, 20th of January!
Until that, invite every relevant person to the event, let's get together and have an amazing NP!
Place:
University of Miskolc, Building A1, half ground floor XXXII. and XXXIII. rooms