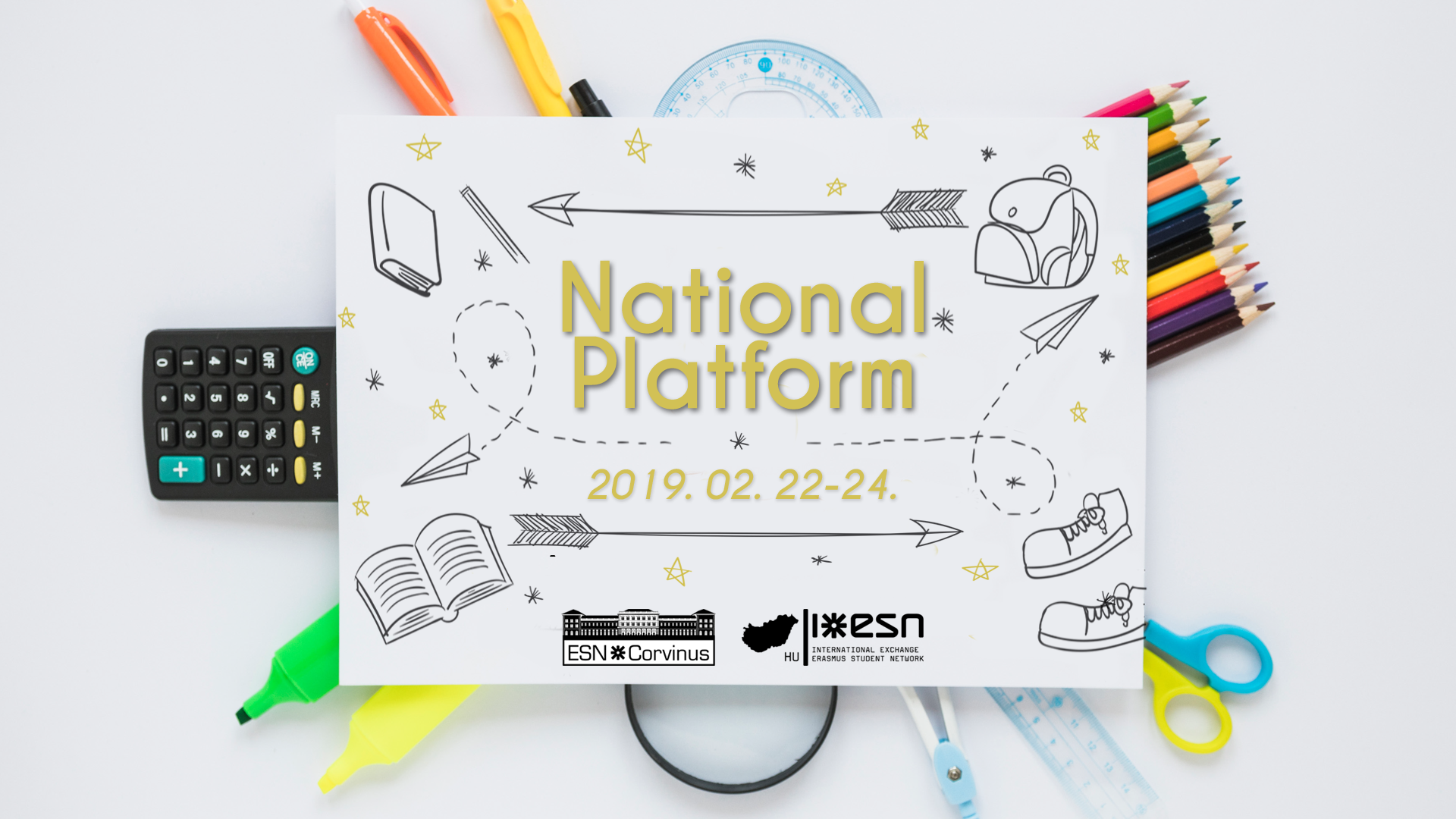 Dear ESN Hungary Members,
Can you recall the familiar sound of a school bell? Remember the secrets shared on top of the rocket climbing frame during recess? Missing that incredibly sweet drinking powder, poured directly into your mouth before your Mom picks you up and takes you to karate, ballet class, piano lessons and so on?
This February we will walk down memory lane and travel back in time to the good old days of elementary school. Get ready for an unforgettable field trip with the most amazing classmates anyone can wish for!
The excursion will take place in Agárd between 22-24 February and is organized by ESN Corvinus. We expect a fruitful and successful National Platform, including the National Board Elections, many discussions, presentations and of course teambuilding sessions and fun social events with your classmates before bedtime!
No need for parental permission 

Date
22-24 February, 2019
Location of the accommodation and venue of the plenaries
Viking Hotel, Gárdony, Gallér u. 2, 2484
Registration
You can register until 23:59, 1st of February!
Price
2 Nights - 16.000 (accommodation for two nights, dinner on Friday, breakfast, lunch and dinner on Saturday, breakfast on Sunday, meals at the coffee breaks, welcome pack)

1 Night - 11.000 (accommodation and meals from Saturday to Sunday, welcome pack)
Payment
Please transfer the participation fee until the 7th of February to ESN Corvinus, the Organizing Section. You will get every relevant information regarding the payment methods via email after your spot gets confirmed. 
Program
Detailed program and agenda are coming in the forthcoming days.
More details and registration
https://events.esn.hu/?q=event/national-platform-2019-winter-esn-corvinus
Contact
In case you have any questions, you can contact the OC on the following emails: 
Hope to see many of you, until then, invite every relevant person to the event, let's get together and have an amazing NP!