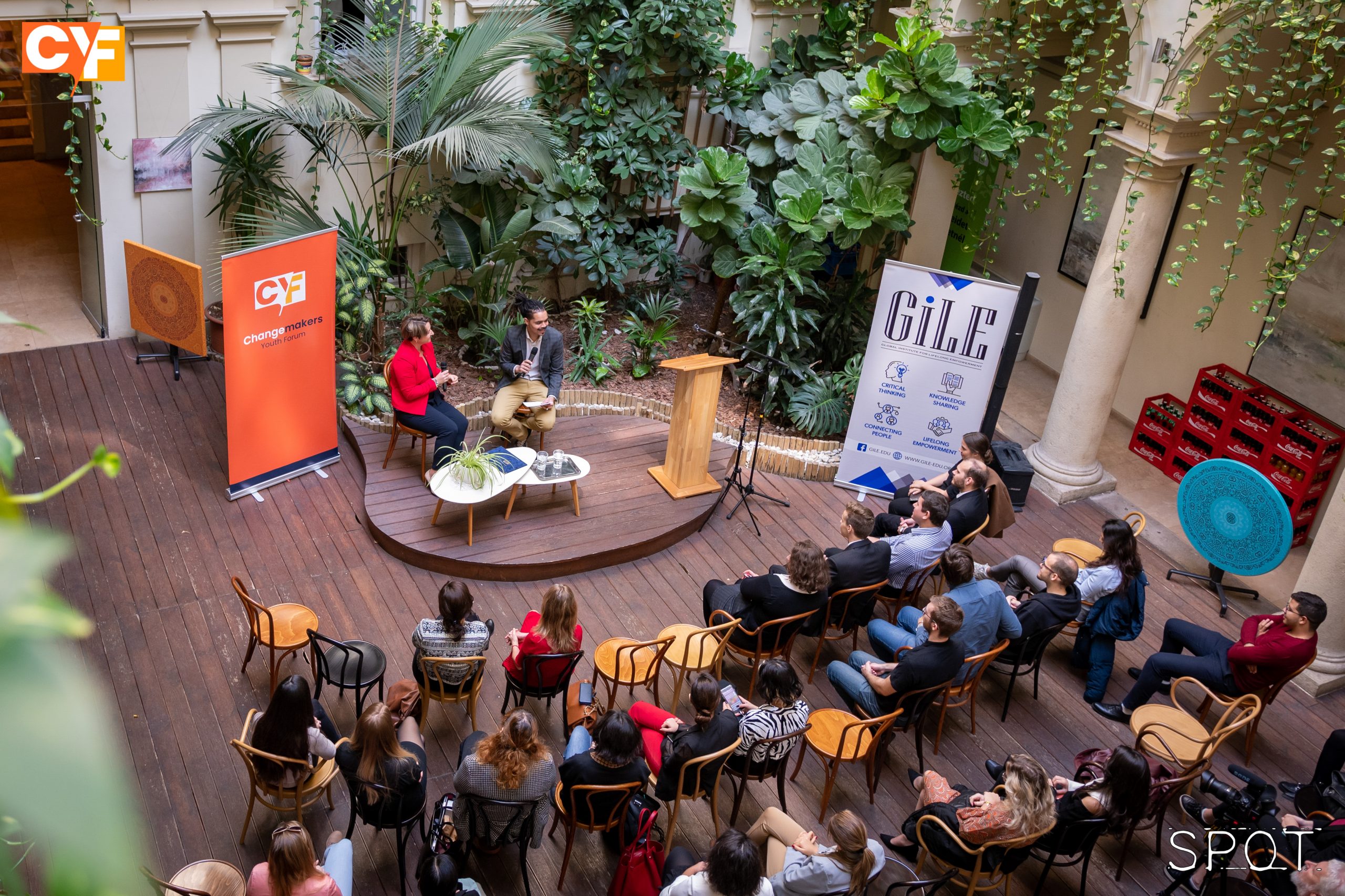 Changemakers Leadership Program 2021 Hosted by the GiLE Foundation
Written by Márton Beer  
On Friday, the 15th of October 2021, the GiLE Foundation hosted an official pre-event for the Changemakers Youth Forum that would take place the following day.
The Changemakers Leadership Program 2021 was an invitation-only event that was designed for young leaders and aspiring changemakers. The purpose of this one-day program was to deliver high-quality leadership development training to a targeted group of 40 to 50 young leaders living in Hungary. The invited guests were leaders of various youth organisations and student organisations, or they were individuals who have demonstrated leadership potential and noteworthy activity in their local community. This program also provided a meaningful opportunity for young leaders to network with each other. The program was split up into 4 parts:
Keynote By Dr. Viktória Horváth, Ambassador And Political Adviser Of Secretary Of State - Ministry Of Foreign Affairs And Trade, Hungary.
Fireside Chat Between The Ambassador And The Chair Of The Changemakers Youth Forum, Craig V. Johnson
Leadership Development Training For Young Leaders And Aspiring Changemakers 
Wine Tasting And Networking Session
From the Board of ESN Hungary Bernadett Pintér (President), Balázs Krabácz (Treasurer) and Márton Beer (National Representative) joined the session and from the Board of ESN ELTE Noémi Papp (Secretary) and Attila Nikula (Event Manager) joined the Leadership Program.
It was an amazing event where we gained valuable skills and knowledge about Youth Leadership.
We can't wait for the next one!