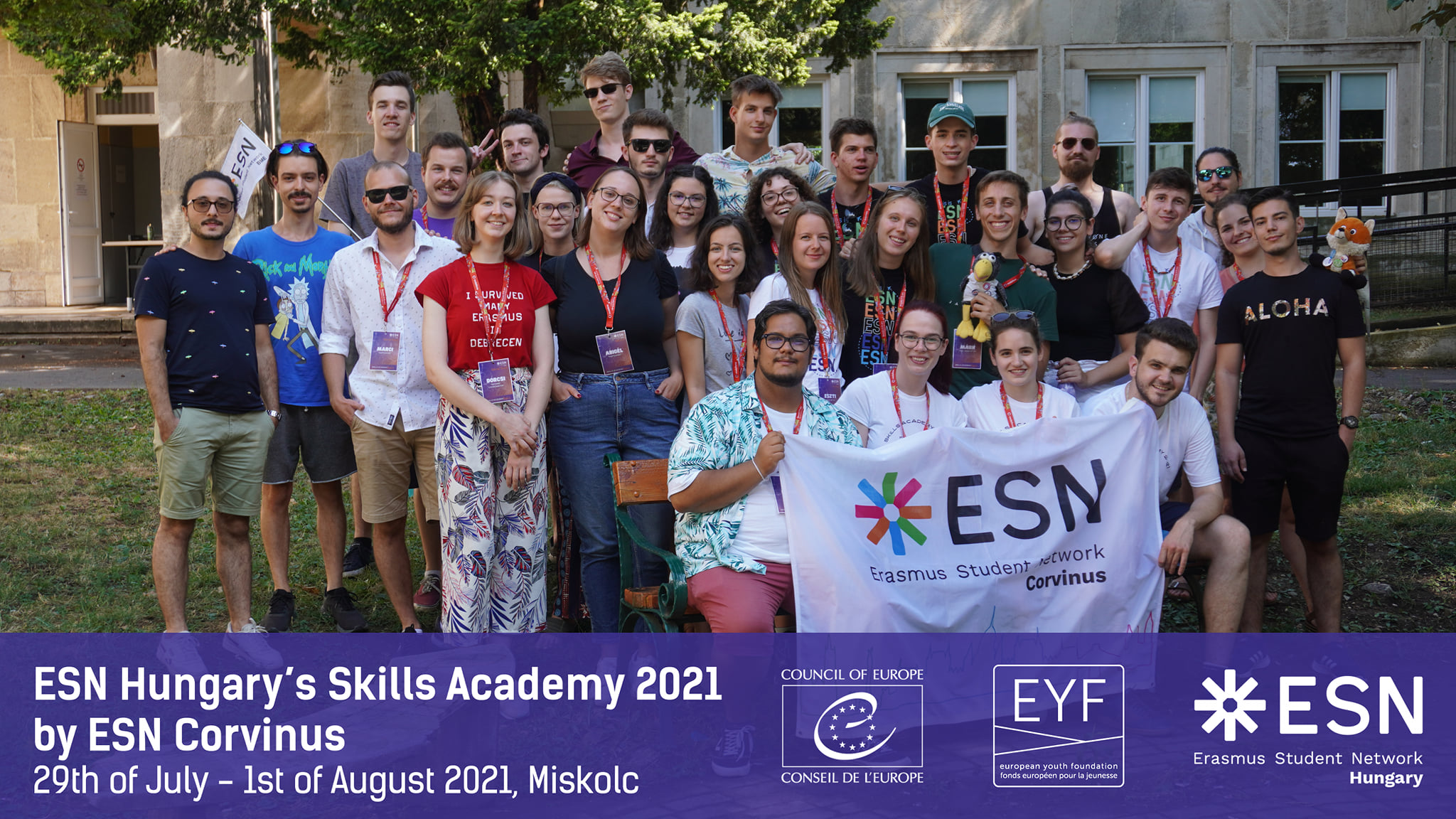 ESN Hungary's Skills Academy 2021 organised by ESN Corvinus
Written by Márton Beer
During the summer of 2021 we held our National Training Event (formerly called Section Training) now known as Skills Academy in beautiful city of Miskolc.  The National Training Event was organised by the lovely ESN Corvinus, who put an insane amount of effort and happiness into the first physical National Event since 2020. This year one of our focused-on topics was LGBTQ+, with multiple other skill-based workshops that was also held by our amazing Facilitators: Adri Molnár, Réka Németi, Gellért Szarvas, Norbert Berecz. Some of the Workshop topics included: Positive Psychology and Well-being, Project Management, LGBTQ+ Basic Terminology and Inclusive Language, Intercultural Competencies, Leadership, LGBTQ+ Inclusive Events and How to Support the LGBTQ+ Community. Finally, Dóra Palakovics the Training Coordinator of the Skills Academy held the whole event together with the OC and facilitators.
Other than the workshops, participants also had the chance to take part in lovely theme of our event, Hawaii Luau!  With our Hawaii themed shirts, we had the chance to play some ESN and Hawaii quiz competition, some get to know teambuilding games and sit around the campfire and have a delicious dinner together with traditional hungarian Paprikás Krumpli cooked in a cauldron by the always ready OC.
The participants of the event had the chance to gain knowledge and skills about different kinds of topics from our lovely facilitators. Also, they got the opportunity for networking, best practice sharing, and just to enjoy their free time while ESNing! 
To all the participants, facilitators, and OC members, thank you for this amazing weekend!