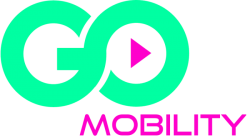 Welcome to the city! As you have experienced, Budapest is a friendly place for cyclist. We know this too, that is why we offer you to RIDE IT!
Did you know?
BUDAPEST has hosted the biggest cycle demonstration in the world ever with 100,000 cyclists!
It only 15 minutes on a bike in Budapest to get anyywhere across downtown!
Hungary has amazing wonders ready to explore – best on a bike!
We OFFER YOU:
NEW bikes for sale
Bike rental – 20% discount with ESN card
Bike lease – guaranteed reselling to us
WHY should you – definitely and unquestionably – CHOOSE US?
only about 10 minutes ride from any university in Budapest
professional service & advice for all the wheels you have
we specialize in quality and affordable city bikes
CHECK OUT THE BIKES HERE
CALL US FOR THE BEST CURRENT OFFER: +36 30 215 5152 – we speak English!
or write us your wishes: info@gomobility.eu
FIND US LIVE & DIRECT:
Go Mobility City 1013 Bp. Várkert rkp. 15-16.