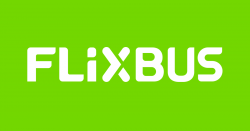 In Brief:  
FlixMobility is a young mobility provider, offering new alternatives for convenient, affordable and environmentally-friendly travel via the FlixBus and FlixTrain brands.
Thanks to a unique business model and innovative technology, the startup has quickly established Europe's largest long-distance bus network and launched the first green long-distance trains in 2018.
Since 2013, FlixMobility has changed the way over 100 million people have traveled throughout Europe and created thousands of new jobs in the mobility industry.
Corporate vision
"Our vision is smart and green mobility for everyone to experience the world."
Network
250,000 daily connections to 1,700 destinations in 27 countries;
Domestic networks in DE, AT, CH, FR, IT, DK, NL, HR, CZ and SE;
FlixTrain networks in Germany as well as rail cooperations in Austria and the Czech Republic
Passengers
40 million in 2017
Offices
Munich, Berlin, Paris, Milan, Zagreb, Amsterdam, Stockholm, Aarhus, Prague, Budapest, Los Angeles, Bucharest, Madrid, Warsaw
And with ESNcard now you can have a 20% voucher on your trips that you can indicate on esncard.org or if you buy an ESNcard in a Hungarian ESN organsiation.